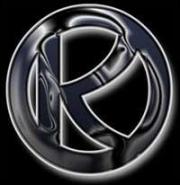 Web Hosting



If you need help, OmniKoz will guide you through every step of the setup process, including purchasing and configuring a domain. We make it easy because we talk you through it over the phone.

Basic Web Hosting: $10/month
This puts your website on the Internet as your domain (http://www.yourdomain.com), includes 100 MB of web space, and allows you to edit your website anytime via FTP.


Additional Optional Services

Option 1
Up to 5 mailboxes for your domain: $10/month
This allows you to have up to five e-mail addresses at your domain (example@yourdomain.com).

Option 2
Secure SSL: $20/month
This allows you to offer secure connections with the server. It is required in order to create an online store or other service that needs security with encryption.

Option 3
Member Area: $10/month
This allows you to have a private section for your website. It allows you to create restricted access with usernames and passwords.

Option 4
Access Log: $10/month
This will tell you who visited your website (country, state, city, university, organization, etc.), what time, what he/she viewed, and from which website he/she followed a link to yours. It even tells you what type of computer he/she used. The referring website is excellent marketing information because it tells you how people find your site on the web.

Your six month billing cycle will begin once service is initiated. You will then receive an invoice via e-mail for the first six months of service due in 30 days. There is a $40 nonrefundable setup fee.

Your placement or placement on your behalf of information on OmniKozís servers is an acknowledgement that you have read and understood the OmniKoz Web Hosting Contract, and that you agree to be bound by the terms and conditions.





Copyright © 2018 OmniKoz. All rights reserved.